Air Systems
FP Smith provides a complete array of air system products including horns, air brakes, check valves, limiting valves, relay valves, air dryers, air tanks, air compressors, seats, and wipers.
Attachment Parts
FP Smith provides a complete array of attachment products including buckets, rippers, ROPS, dozer blades, forks, winches, rock ejectors, moldboards, cutting edges, end bits, plow bolts, log forks, arrangements, side dump buckets, rock buckets, adapters, tips, scarifiers, trunnions, shanks, ripper teeth, rock rakes, parallelograms, rippers, off road truck beds.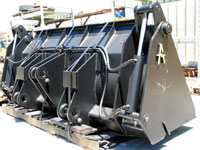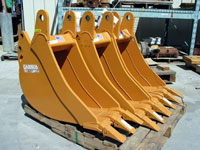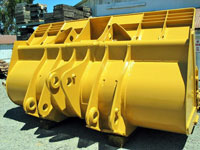 Brake Parts
FP Smith carries a wide variety of heavy equipment brake parts including brake shoes, calipers, valves, controls, discs, linings, friction materials, plates, etc. We can also help with complete wet brake assemblies and parts to fit your needs.
Cooling Systems
FP Smith provides a complete array of cooling system products including radiators, fan assemblies, grilles, shrouds, spider assemblies, reversible fans, radiator tanks and radiator caps. A large inventory of oil cooler cores and coolers in stock. Most oil coolers are OEM. Either off road or construction, please inquire. We stock large dimension oil coolers. In stock for construction and industrial needs.
Drive Train
FP Smith provides a complete array of drive train system products including drive shafts, PTOs, torque converters, transmissions, cages, drive wheels, brake rotors, planetary gears, planetary drives, flanges, axles, retarders, shifters, clutches, regulators, sun gears, ring gears, gear sets, ring and pinions, idler gears, gear drives, pilot valves, universal joints, spur gears, joints, range selectors, differential assemblies, carriers, side gears, thrusts, bearings, kits, oil seals, yokes, drive shafts, drop boxes, transmission brakes, tandem drive housings, transmission cases, gaskets, keys, plugs, washers, dowels, dead axles, shims, plungers, stators, impellers, bellow assemblies and wheel turbines.

Crawler final drive assemblies available for Case, Caterpillar, Dresser, International Harvester, John Deere and Komatsu. Also inquire about our remanufactured drive train products. We inventory new OEM and replacement quality parts for your repair needs.

Many new and used front and rear axle assemblies available for construction, off-road, and agriculture equipment. Inquire on our inventory of OEM "new" and remanufactured transmissions.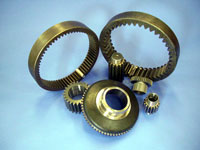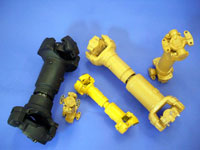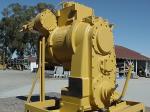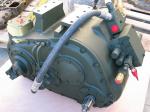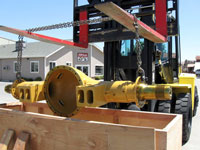 Electrical Parts
FP Smith provides a complete array of electrical products including lights, alternators, batteries, sealed beams, solenoids, starters, cranking motors, master switches, gauges, wiring harnesses, switches, relays, connector kits, circuit breakers, resistors, senders, dashes, panels, instrument panels, fuses, bulbs, volt meters, warning lights, terminals, grommets, strips, insulators, voltage regulators, armatures, drive assemblies and pipes.
Engine Parts
FP Smith provides in-frame engine kits, complete engine kits, and a complete array of additional engine products including cylinder HEADs, exhaust manifolds, air cleaners, turbo chargers, aftercoolers, intake manifolds, crankcases, oil pans, flywheels, crankshafts, main bearings, connecting rods, pistons, camshafts, lubricating oil pump groups, engine oil pumps, fuel injectors, fuel pumps, fuel pump drives, fuel systems, water pumps, thermostats, fan hubs, filters, pulleys, fuel lines, gauges, transfer pumps, carburetors, ignitions, magnetos, mufflers, flywheel housings, gasket sets, piston ring sets, valves, rod bearings, camshaft bearings, governors, belt sets, oil seals, glow plugs, chambers, rotators, priming pumps, and liners.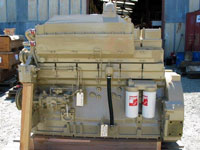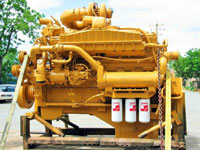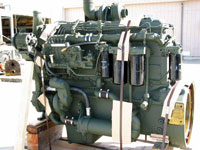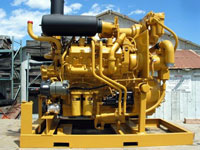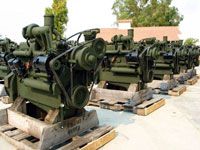 Engines Remanufactured
FP Smith provides a complete array of rebuilt and remanufactured engines including: Case IH, John Deere, Dresser, International Harvester, Hough, Caterpillar.

Dresser, IHC, DT 817 B + C. Engines and long block assemblies in stock. International Harvester, Dresser, Navistar. Long and short block assemblies in stock. Case- IH. Long and short block assemblies in stock.
Frame Parts
FP Smith provides a complete array of frames and frame components including frame assemblies, oil pan guards, brackets, supports, circles, bolts, links, ball studs and linkages.
Fuel Systems
Specializing in International Harvester, Dresser, Komatsu, Case and Caterpillar fuel pumps and injectors. FP Smith has a large inventory of remanufactured fuel injection components. Also available are many OEM fuel injection pumps and injectors. Attention rebuilders! F.P. Smith has a large parts inventory of fuel injection components.
Hydraulic Parts
FP Smith provides a complete array of hydraulic products including relief valves, reservoirs, brake piping, steering valves, hoists, cylinders, pump motors, blade lifts, tilt lifts, valve assemblies, switches, pumps, charging pumps, equipment pumps, scavenge pumps, tubes, hoses, filters, o-ring kits, unions, clamps, elbows, elements, cylinder assemblies and lift cylinders. "Large Inventory".

Hydraulic tank valves for crawler, loader, off road, and nearly any other needs. Large inventory of new hydraulic components for most construction, off road, and agriculture machines.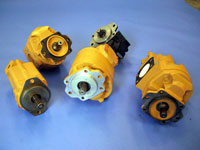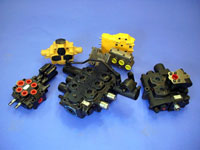 Steering Systems
FP Smith provides a complete array of steering system products including steering columns, steering wheels, steering drives, friction disks, kingpins, tie rods, servo cylinders, remote steering, ball joints, spindles, knuckles, brackets, rod assemblies, arms, ends, forks, retainers, screws and caps.

All OEM makes of planetary components for construction, off road machines, and agriculture. F.P. Smith is your steering gear box supply source for all of your construction, off road, and agriculture equipment needs.
Superstructure Parts
FP Smith provides a complete array of superstructure products including cabs, doors, hoods, firewalls, fenders, mirrors, mudguards, platforms, seats, steps, windows, windshields, heating and cooling piping, wiper motors, mounts, catches, bushings, bearings, blower motors, assemblies, circle reverses, indicators and levers.
Suspension Parts
FP Smith provides a complete array of suspension products including leaf springs, main springs, auxiliaries, springs, equalizer springs, track springs, radius rods, pins, shock absorbers, brackets, guides, assemblies and pads.
Undercarriage
FP Smith provides a complete array of undercarriage products including wheels, tires, lubricated track chains, track shoes, undercarriages, roller guards, roller assemblies, track rollers, shields, front idler assemblies, rims, rim locks, lug bolts, lug nuts, sprocket assemblies, carrier rollers, bushing assemblies, and studs. "We would like to quote on your undercarriage needs."

Front idlers; Sprockets for all track drive needs; Drive trains; Hydraulic track adjusters; Hydrostatic track drives - new and reconditioned; Low ground pressure track shoes available; Large inventory of front idlers and shells; Track shoes for all makes of machines; All makes of top carrier idler resources; Roller assemblies for any undercarriage needs.
Wheel & Traction Parts
FP Smith provides a complete array of wheel and traction parts including wheels, tires, lubricated track chains, track shoes, undercarriages, roller guards, roller assemblies, track rollers, shields, front idler assemblies, rims, rim locks, lug bolts, lug nuts, sprocket assemblies, carrier rollers, bushing assemblies, and studs.

Tracks, Chain, Rollers, Idlers, Sprockets, Top carrier idlers; New, used, reconditioned, Wheels for agriculture, off road, and construction equipment